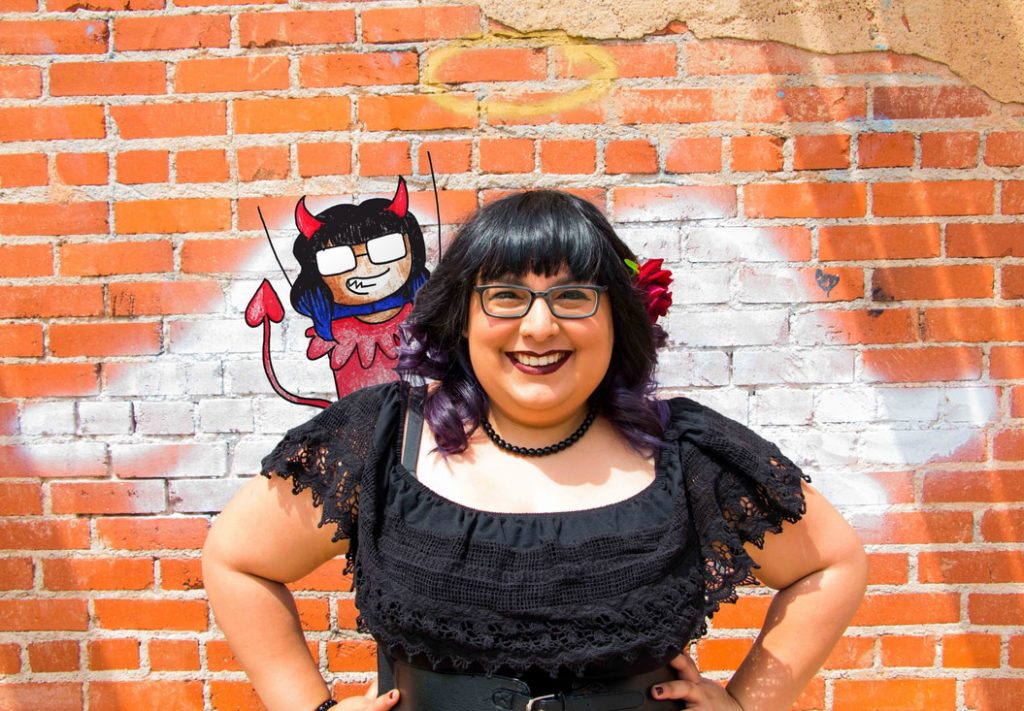 Hi I'm Eliamaria Madrid Crawford, Elia for short. I was born and raised in San Angelo, Texas. I started drawing, coloring, and creating from a young age and was encouraged to harness my creativity and do what made me happy.
I started drawing stick figure doodles as my primary go-to in high school and eventually started, what-was, my Elia in a Box Webcomic then. I also had the privilege of drawing comics for my high school newspaper, the Campus Corral.

Just for fun… please visit:
http://www.eliainabox.com
I went to college where I majored in Theatre. I had a love for performing comedy as well as designing and painting sets. While in college, though, I drew comics for the university newspaper, The Shorthorn, and started doing custom & freelance work. That is when Elia in a Box Comics, the brand, took off and I started doing cool projects from custom wedding graphics, to convention poster art, and even contributing comics to many zines and projects. Upon graduating with my Theatre degree, I realized I loved where my comics and illustrations were going and I took off from there.
Now I have the fun of going to cons with my stick figure doodles, making YouTube videos showing the unneeded stress and money for an art career, and even have a book published. I'm truly a lucky one.
I currently reside in Dallas, Texas with my husband Jonathan, and cat, Lucius Meowlfoy.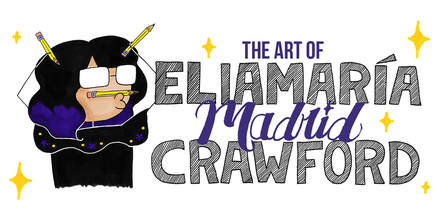 For a little more fun… please visit:
https://www.artofeliamariamc.com/