CLASSES OF MEMBERSHIP FOR THE NCS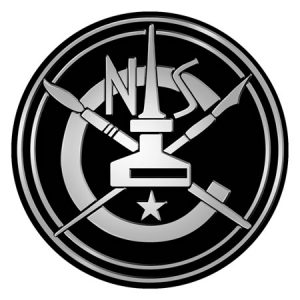 There are four classes of membership in the NCS:
REGULAR MEMBERS are professional cartoonists, the quality of whose work has been judged and approved by the Membership Committee.
ASSOCIATE MEMBERS are those individuals who work as professionals in the cartooning industry or whose expression of interest has been established.
HONORARY MEMBERS are cartoonists, surviving spouses or patrons of the art for whom the Society desires to express its esteem and appreciation.
RETIRED MEMBERSHIP is granted to existing members 65 years of age and older and retired.
ELIGIBILITY FOR REGULAR MEMBERSHIP
Cartoonists who are currently earning the major part of their income from cartooning and have done so for at least the past three years; Work must be of a high professional quality and their reputation good.
Application must include two letters of recommendation from NCS members, a short biographical sketch and samples of current work bearing a signature. Applications must be accompanied by a check covering one year's dues, which will be refunded if the candidate is not accepted by the Membership Committee.
A candidate is eligible for membership when accepted by a unanimous vote of the Membership Committee.
If you are a professional cartoonist and are interested in applying for a Regular Membership, or work in an allied field and feel you would qualify for one of the limited number of Associate Memberships, please contact:
Membership Chairman National Cartoonists Society
16647 E. Ashbrook Drive, Unit #A
Fountain Hills, AZ 85268
NOTE: Applications are not accepted by e-mail.
Please click on the links below to read the NCS Membership Requirements. Then download, the pdf Membership Application form,  print,  fill out, and mail  to:
Requirements pdf:
01_MembershipRequirements_
Membership pdf:
02_MembershipApp_2013
Thank You for your interest!
Hector Cantu, Chair NCS/Texas
Milburn Taylor, Vice-Chair NCS/Texas