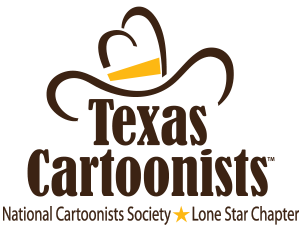 Texas Cartoonists was officially launched as the Lone Star chapter of the National Cartoonists Society (www.nationalcartoonists.com) in November 2014. The group is comprised of NCS members, and local chapter members. Their talents include all facets of art which include:
Caricaturists
Comic Strip Artists
Cartoon Art Illustrators
Animators
Political Cartoonists
Gag Cartoonists
Gag Writers
Manga Artists
Cartoon Map Creators
Film Makers
And More!
Founding Members:
Brad Anderson (deceased)
Paul Anderson
Hector Cantu
Rob Harrell
Scott Hilburn
Bill Hinds
Terry Moore
Aaron Neathery
Steve Sicula
Jen Sorenson
Milburn Taylor
Our membership has grown significantly since 2014! Be sure to check out the member's artwork and short bios under the members tab on this site. We're sure you'll find someone perfect to help with your next project.
COME JOIN THE FUN! Become a member today.
For member and general information please contact:
Hector Cantu, Chair NCS/Texas
hdcantu@aol.com
Images from our organizational meeting: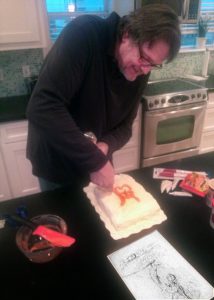 Bill Hinds (Sports Illustrated's Buzz Beamer creator)
decorating Brad Anderson's cake.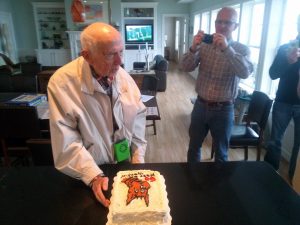 Brad Anderson Celebrating his 60th Anniversary
of the "Marmaduke" cartoon panel.
Paul Anderson taking his photo.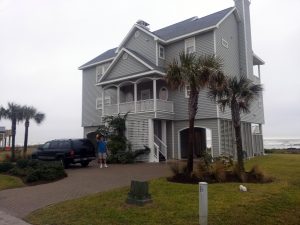 Bill Hinds, the official welcoming committee, standing in front of
our host's beautiful home on the beach in Galveston, Texas.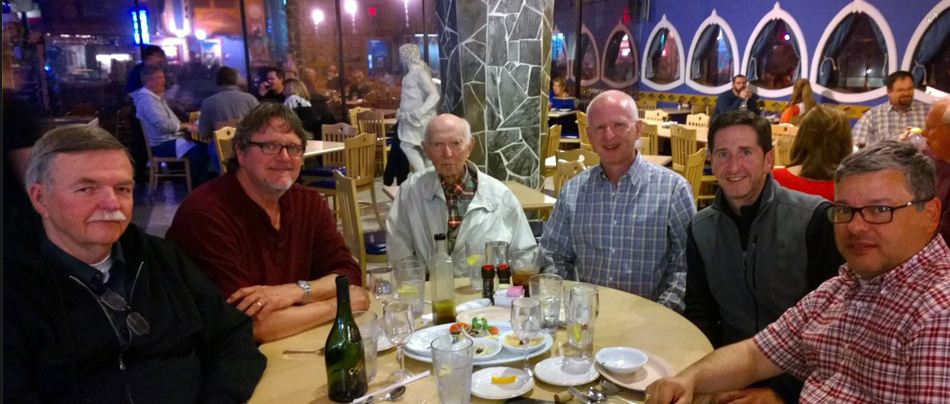 New members enjoying themselves in Galveston, Texas 2014
(Left to right)
Milburn Taylor, Bill Hinds, Brad Anderson, Paul Anderson,
Steve Sicula, and Hector Cantu