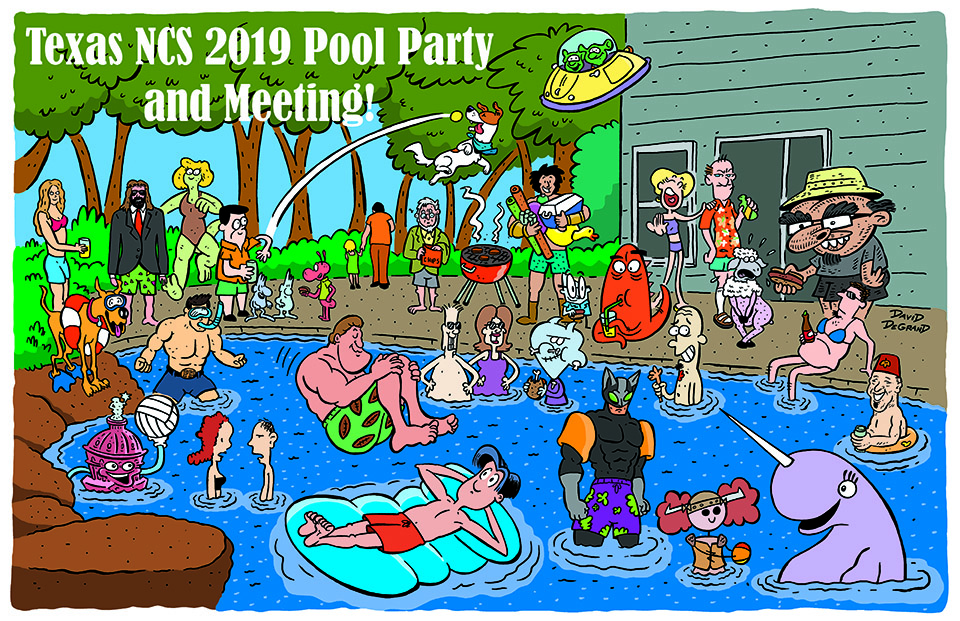 IT'S POOL PARTY TIME!

One of the great advantages of being a member of the Texas Cartoonists is attending the annual get-together with members from around the state. Well, it's that time again. If you're interested in joining the group please contact Hector Cantu, our chapter chair. If you're already a member, be sure to plan on attending the event on August 3, 2019.
New members have recently joined our illustrious group, and more are signing up regularly. Please contact Hector if you'd like to join us.
As members update their information you'll discover
(or re-discover) some amazingly talented artists ready to
help you with your next project. Stay tooned!

Want to hire a cartoonist? Send an email request to our Chapter Chair, Hector Cantu, or fill out this form:

Someone will contact you as soon as possible.
Thanks for visiting!