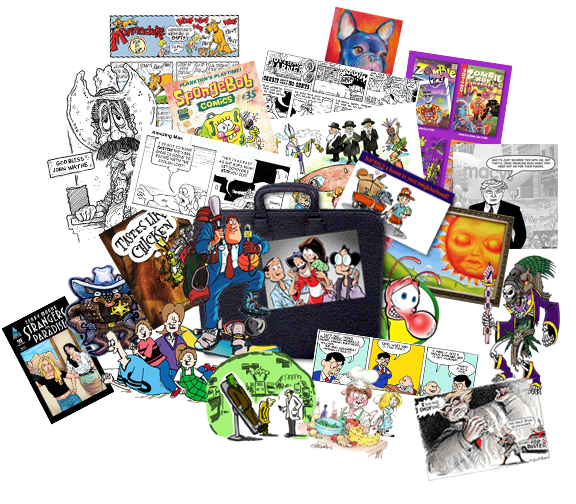 The  NCS/Texas Chapter consists of artists and writers who are members of the National Cartoonists Society, and/or members of the Texas Chapter. We're sure you'll enjoy speaking to and working with any one of our professional artists and writers.
Yes, our members are available to work on your next project:
T-shirt design
Retail window design
Ad illustrations
Home murals
Cartoon people portraits
Pet portraits
Contact us today by filling out the form below.
There's no fee for an exploratory consultation about your potential project. All members set their own fees, and the NCS/Texas Chapter assumes no responsibility for your contract with individual artists.
To reach individual cartoonists/writers, click on the link below, or send an email to: info@texascartoonists.com
Thanks for visiting!