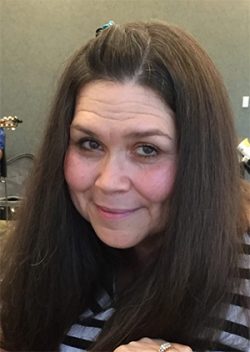 Hi, y'all! I write and illustrate funny books for kids. I love stories with humor and heart, and if I can fit quirky in there too, all the better. Some of my books include the popular Chickies series from HarperCollins and the Frog and Dog series from Scholastic.
When I'm not working on books, you will probably find me singing, playing mandolin, petting dogs, or making puppets say ridiculous things.
I live in Grapevine with my imported hubby John, my two domestic puppies, and one very squeaky guinea pig. And I work in my studio in Covington (Texas, not Louisiana).
You can see more of my work on my website at http://www.trasler.com