Miguel "Miggy" Aguilar
Texas Chapter Member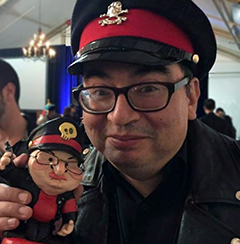 Miguel has been a professional caricaturist since the tender age of 17 when he started doing them at Six Flags Over Texas In 1989.  He has been doing them ever since and has won four awards in black & white technique at the annual I.S.C.A. (International Society of Caricature Artists) conventions since 2009 (3rd in 2009, 2nd in 2010, 3rd in 2012, 2nd in 20016)  He has been doing underground style comics since 1998 when he was invited to draw pages for J.W. Cornelius' "Mooney the Turtle" 'zine.  From 2001 to 2003 he did three issues of a comic entitled" Mr. Zombie" which he self-printed.  After that he self-printed two collections of ink drawings, one in 2008 and the other in 2013.
After having seen his work at a local comic con. he was invited by Mike Wolfman of Terror Comics (now Unearthly Comics) to draw comics with his group.  In 2016 he self printed an odds and ends book that showcased work from the Terror Comics days and other unused work.  This book was called "Animal Crack-Ups".  He has participated in local gallery shows and shows at bars in the Dallas and Fort Worth area since 2003 exhibiting his pop-surrealism "low brow" ink drawings and paintings. He has recently been drawing his own alternative comic strip entitled "Cartoon Zeros" when he was prompted to do so by local caricature artist and web comic artist Mark Stokes of "Zombie Boy" fame.  Miguel lives in Fort Worth, Texas.
Click here to see more of Miguel's caricatures and illustrations on Instagram.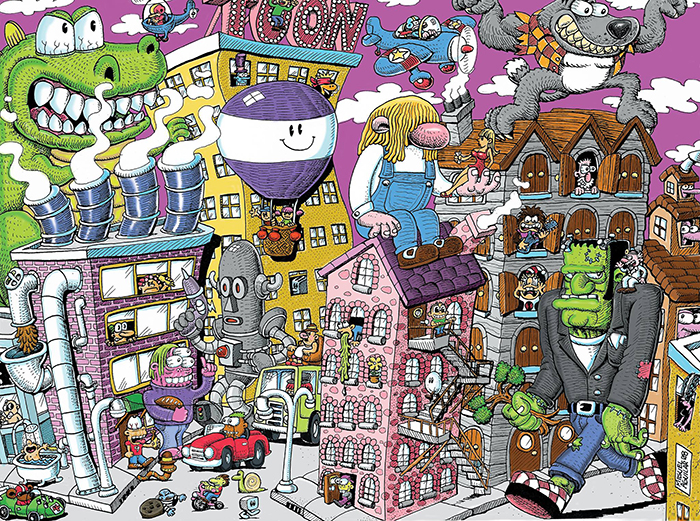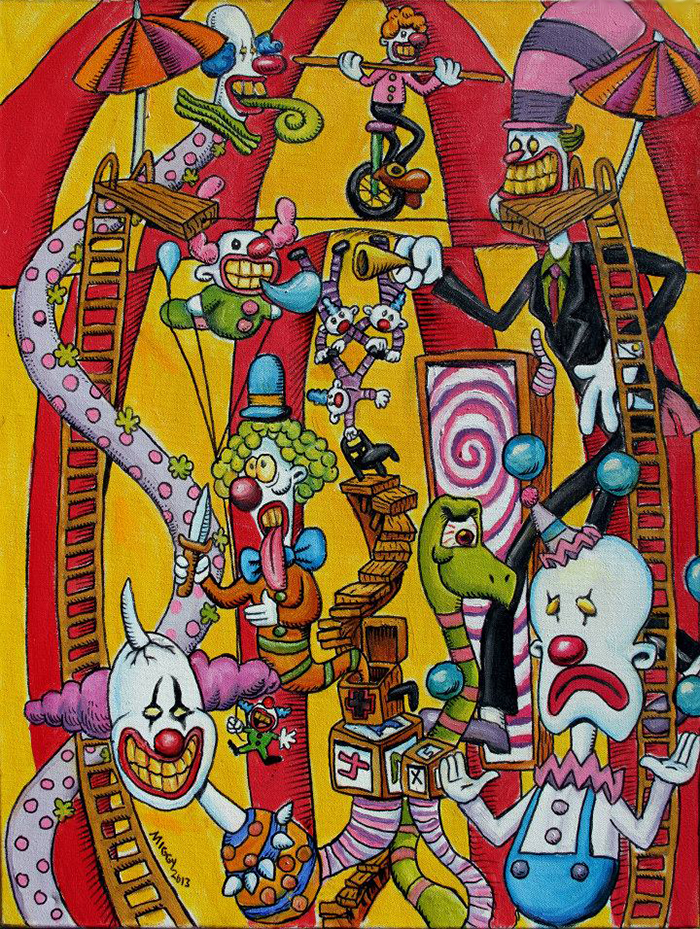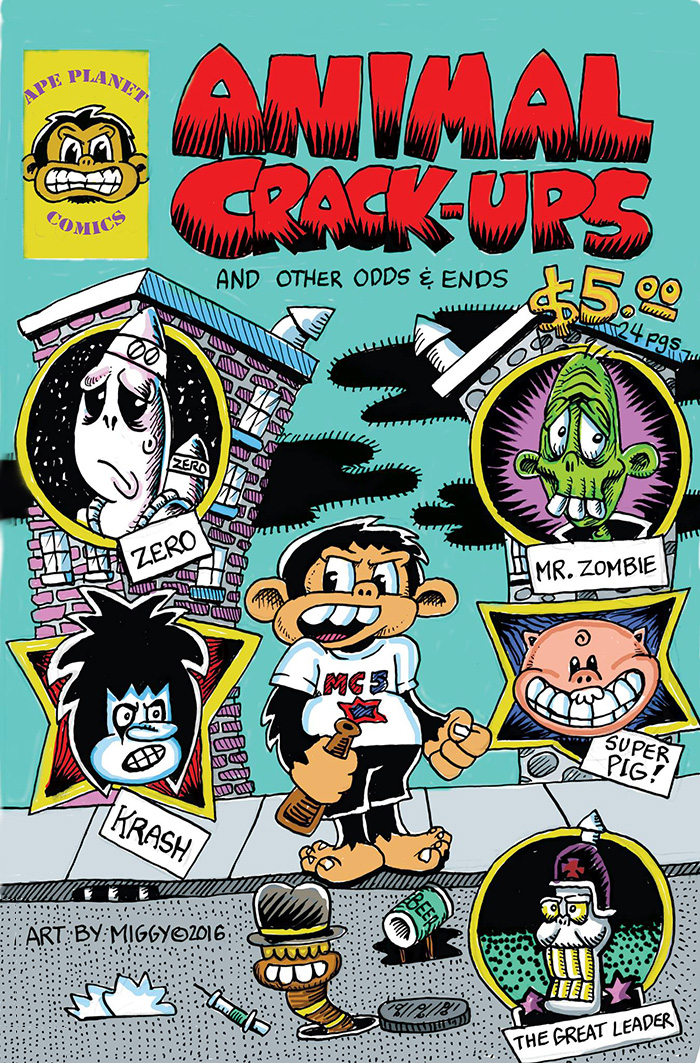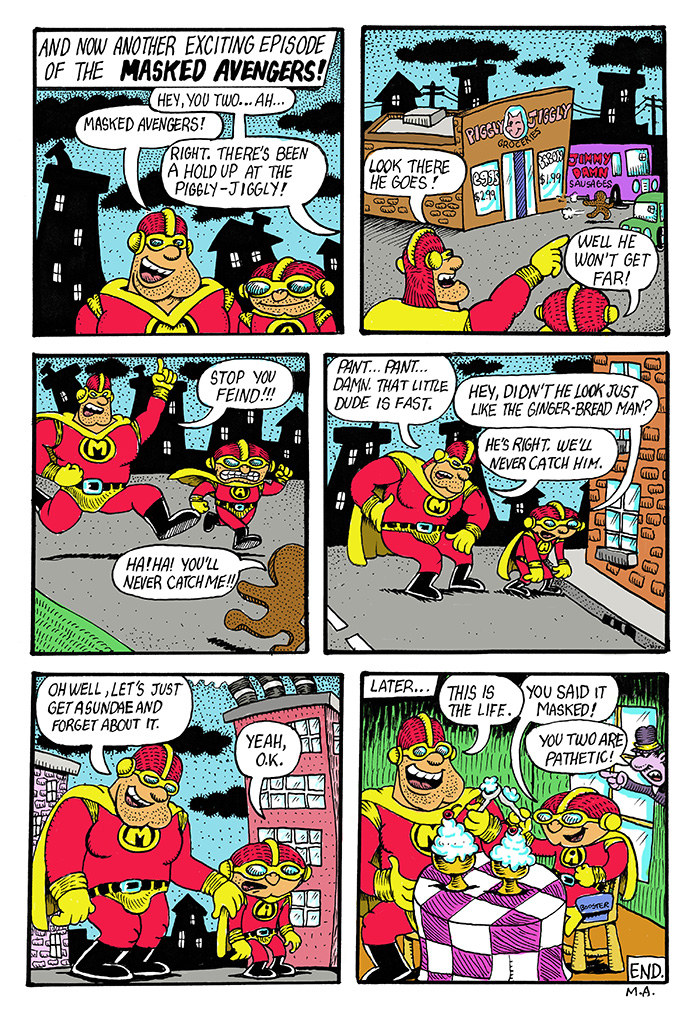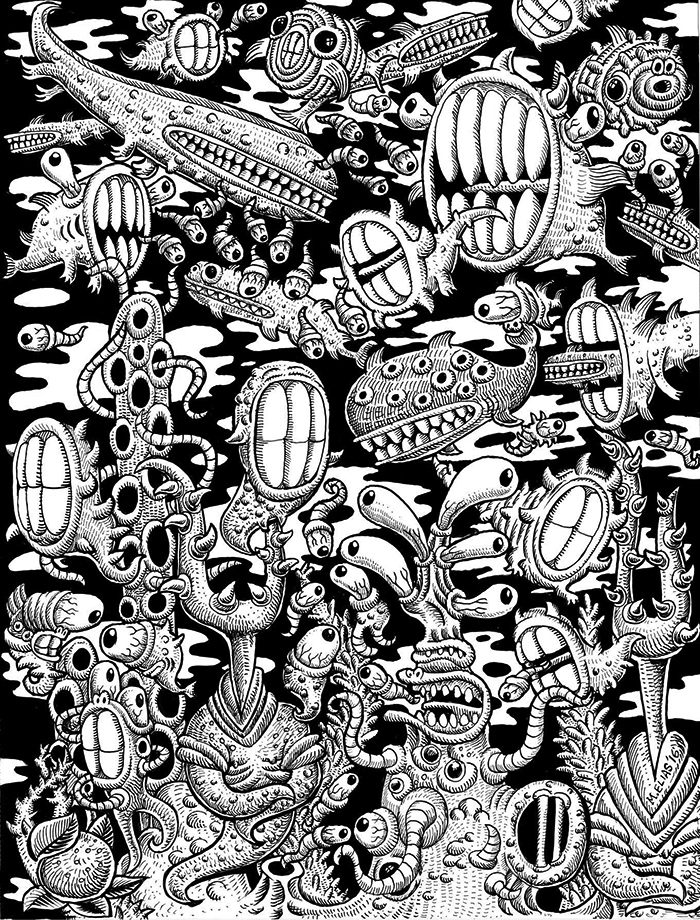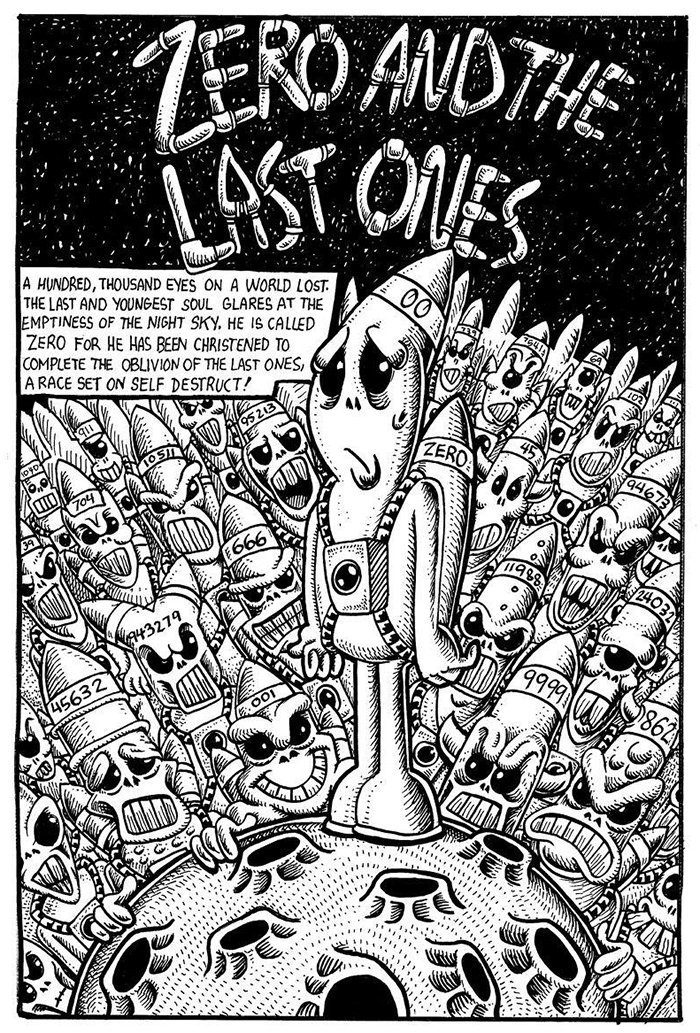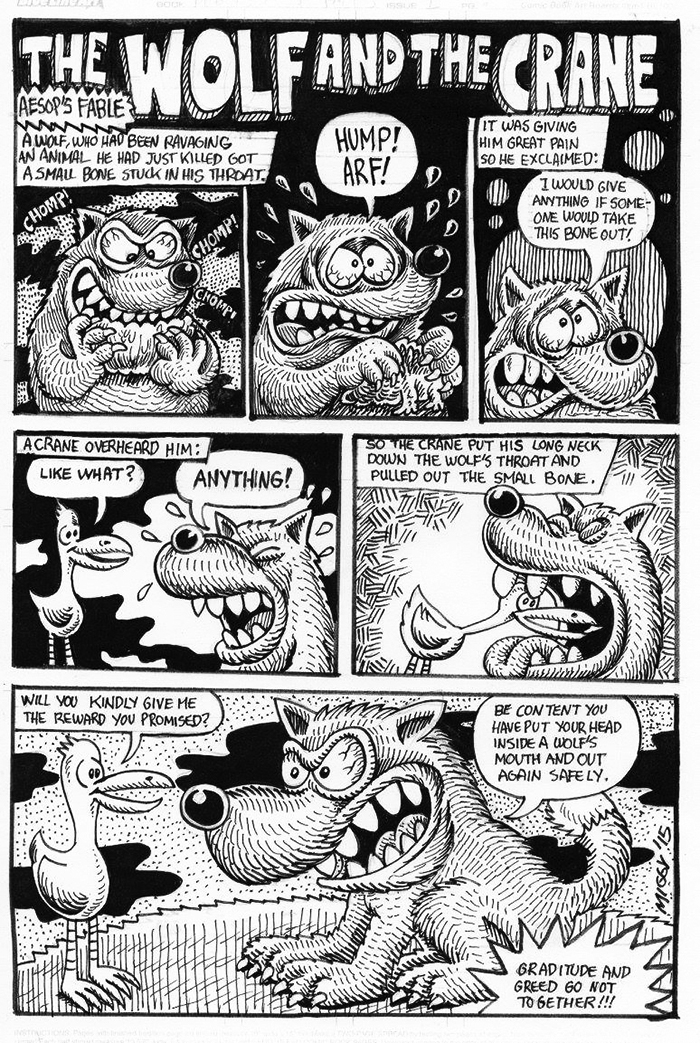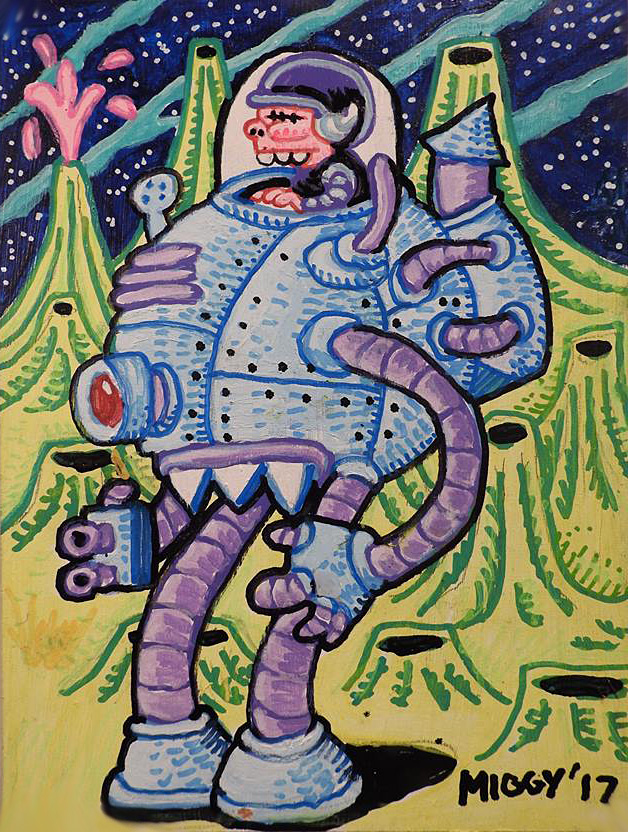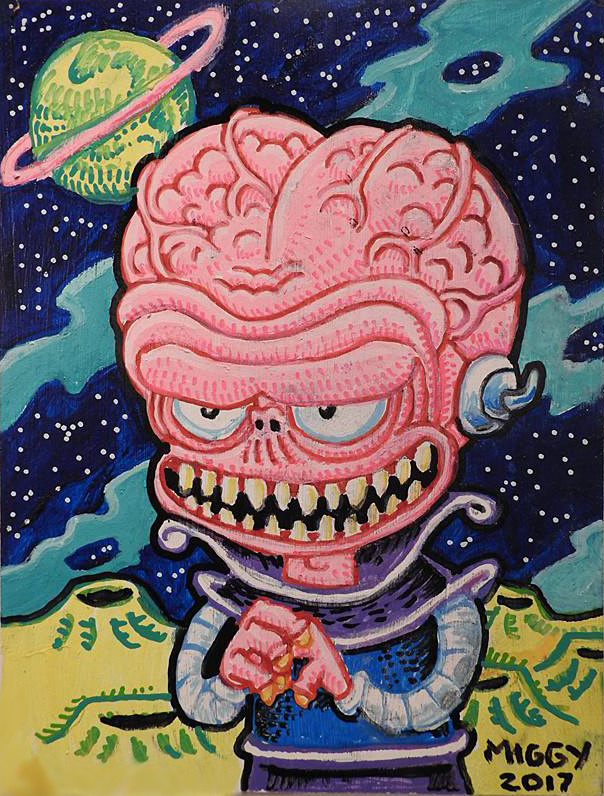 Below: Invader comic book pages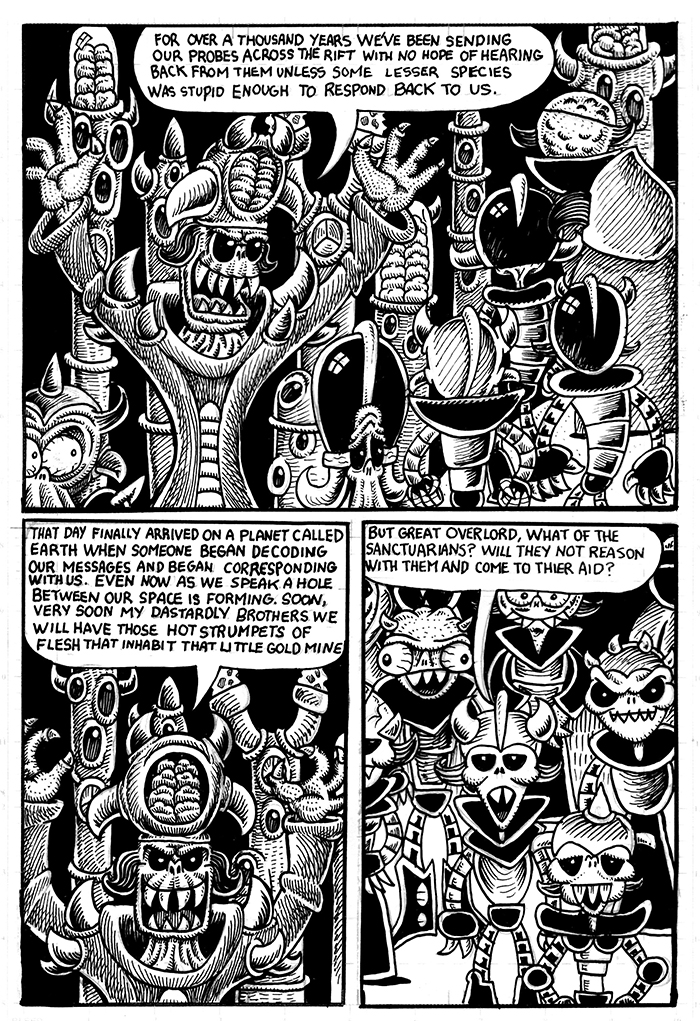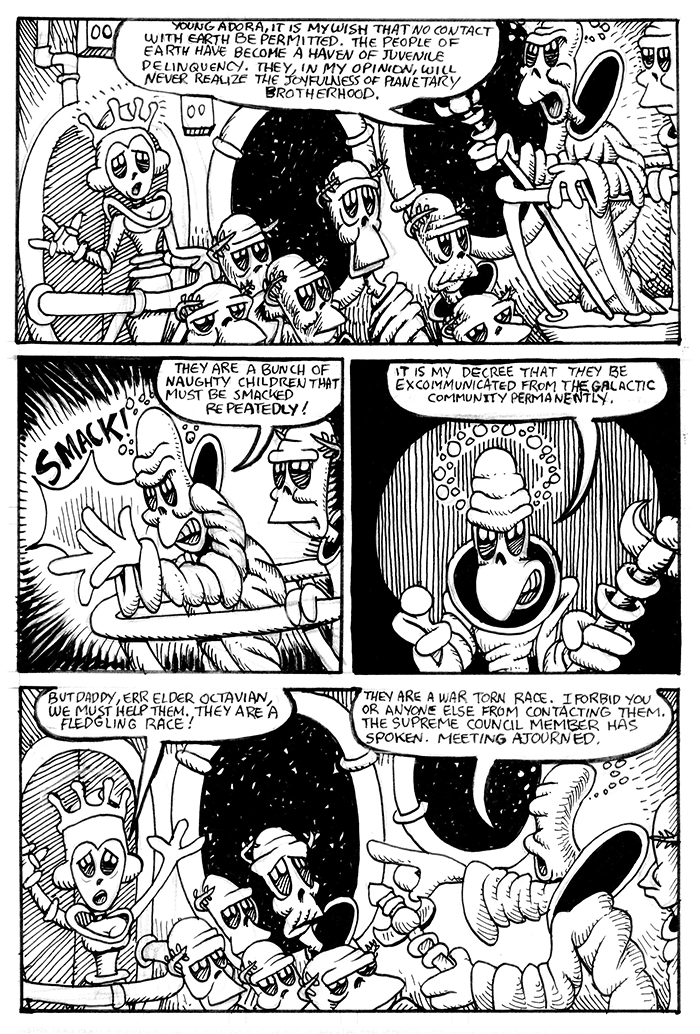 BELOW: Black and White Caricatures/Illustrations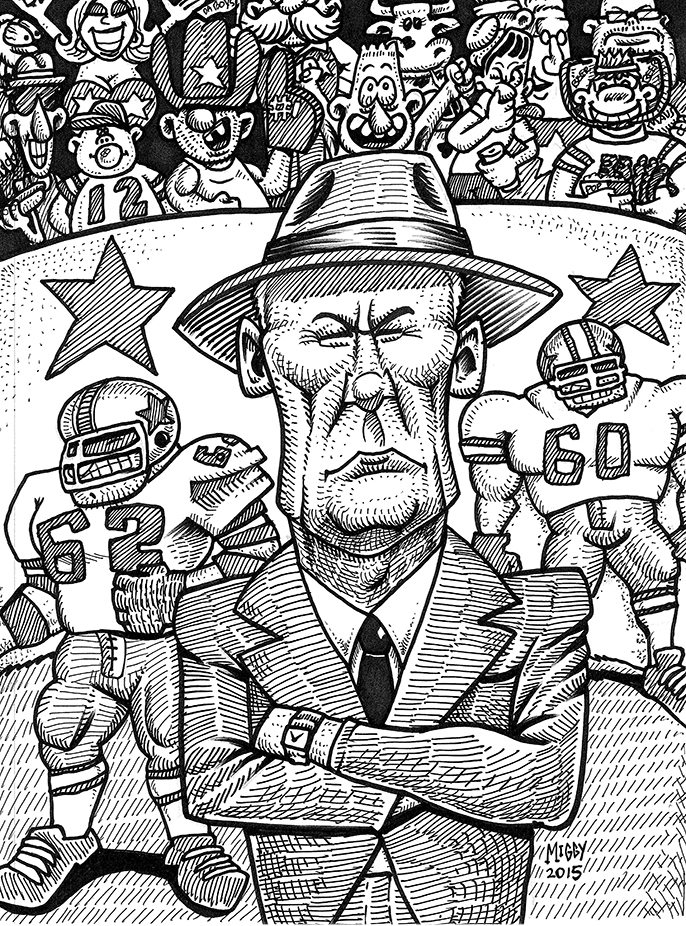 Tom Landry Dallas Cowboys Coach Caricature/Illustration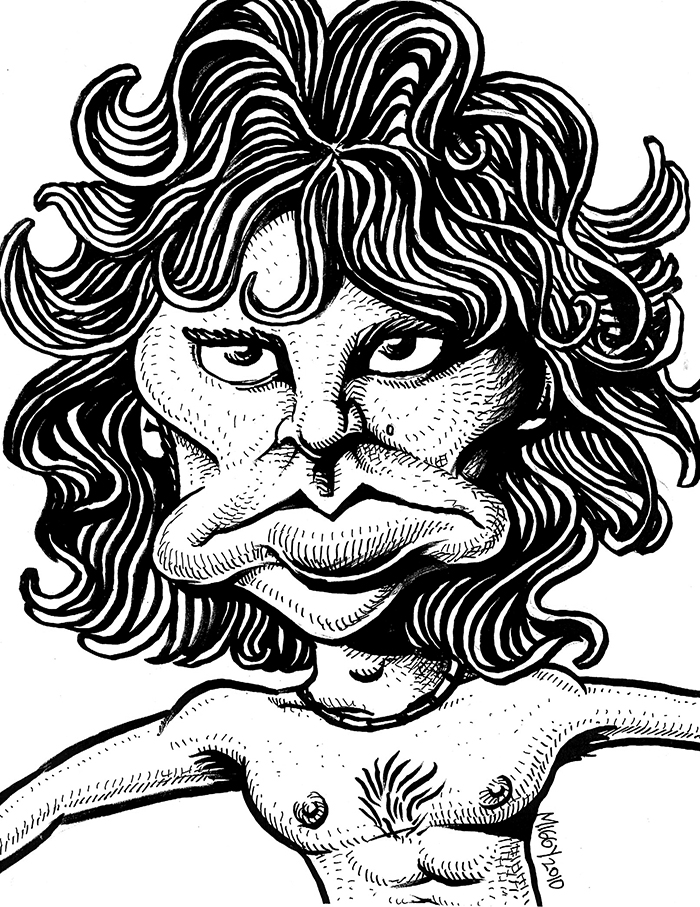 Jim Morrison Caricature/Illustration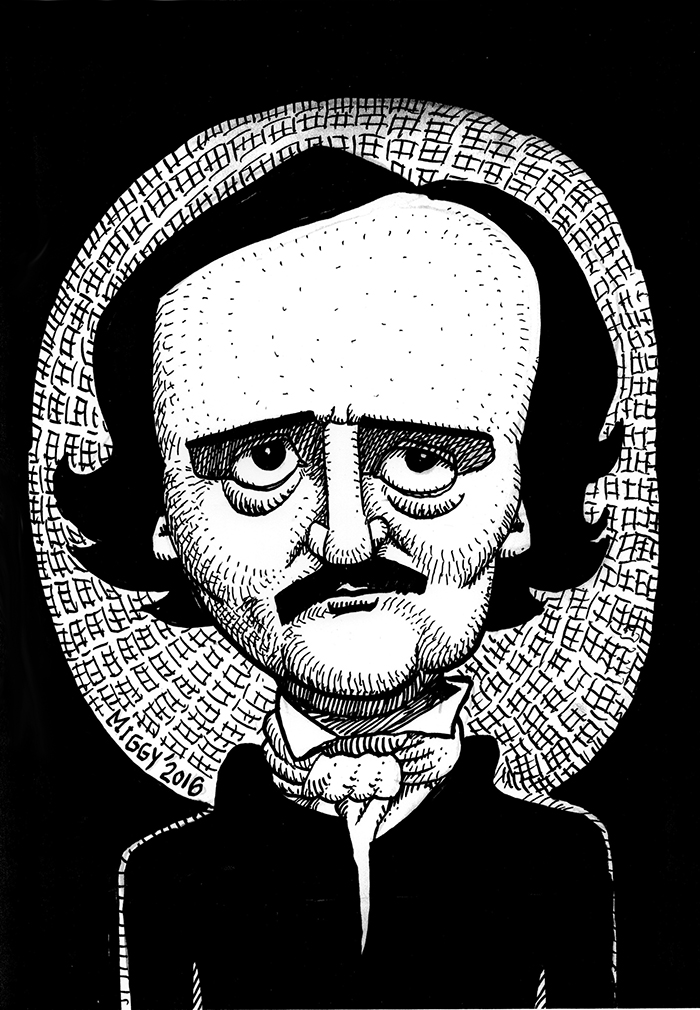 Edgar Allen Poe Caricature/Illustration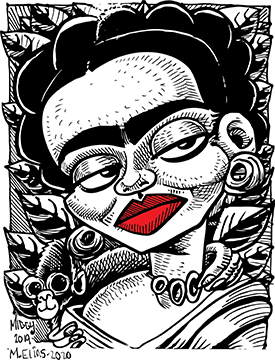 Frieda Kahlo caricature
BELOW: Party caricature sample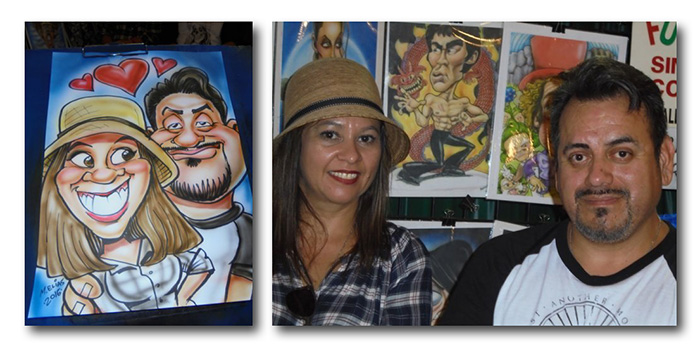 self-caricature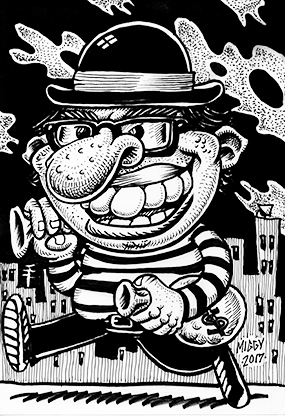 Visit Miguel on Facebook!  And thank you in advance for your caricature and illustration referrals!!
https://www.facebook.com/miguel.aguilar.16568