Paul Anderson
NCS Member
Paul is the son of Brad Anderson, the creator of "Marmaduke." Paul now oversees and manages all of  the Marmaduke operations.
(National Cartoonists Society Member)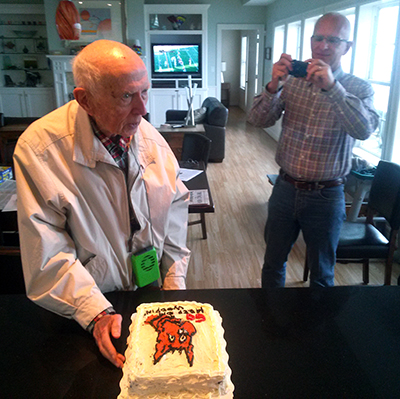 Paul and Brad Anderson in 2014 at our first NCS/Texas Chapter meeting in Galveston, Texas. Bill Hinds baked a cake for Brad to celebrate 60 years of successful syndication of Marmaduke.